Update August 18:  The Buchserhof and the Flexy.motel are now fully booked. You may still try to make a reservation, in case there have been any last minute cancellations.
We can also recommend the following two options. Please note that there is no arrangement with the conference for a discount but they may have some rooms available :
---
Swiss ePrint participants can benefit from a reduced rate at 2 hotels near the conference venue.
Please note that space is limited and room availability cannot be guaranteed. 
You can book the room yourself by contacting the hotel directly at the links below.
---
Buchserhof (FULL)
HOW TO BOOK? 
» Email info@buchserhof.ch and mention "Swiss ePrint 2022" for a 10 %  discount.  
» Alternatively you can use their on-line booking at https://buchserhof.ch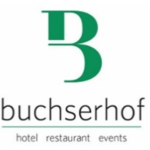 ---
flexy.motel Buchs (FULL)
HOW TO BOOK? 
» Promocode for 5% discount:   b_smart
» Use the on-line booking at :  https://www.flexymotel.net/buchs