A limited number of rooms have been reserved for Swiss ePrint participants at 2 hotels near the conference venue.
Please book the room yourself by contacting the hotel directly at the links below.
---
Buchserhof
» 45 rooms available for Swiss ePrint participants, including a 10% discount.
HOW TO BOOK? 
» Email info@buchserhof.ch and mention "Swiss ePrint 2021" for rebate.  
» Alternatively you can use their on-line booking at https://buchserhof.ch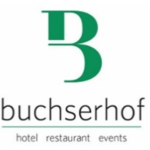 ---
flexy.motel Buchs 
» Promocode for 5% discount:   b_smart
HOW TO BOOK? 
Use the on-line booking at :  https://www.flexymotel.net/buchs